The Lovibond® automated color measurement instruments (spectrophotometers for transmission and reflectance; colorimeters and color comparators) are synonymous with accuracy in the analysis of liquids and solids for industrial & fuel oils, chemicals, pharmaceuticals, and more. The instruments and ISO17025 certified reference materials comply with international test methods and standards such as ASTM, DIN, AOCS and ISO.
The PFXi series of spectrophotometric colorimeters introduces a unique concept in liquid color control: RCMSi technology. You can benefit from the capability for remote calibration and servicing via the internet – saving the cost and time associated with servicing and guaranteeing compliance with standards.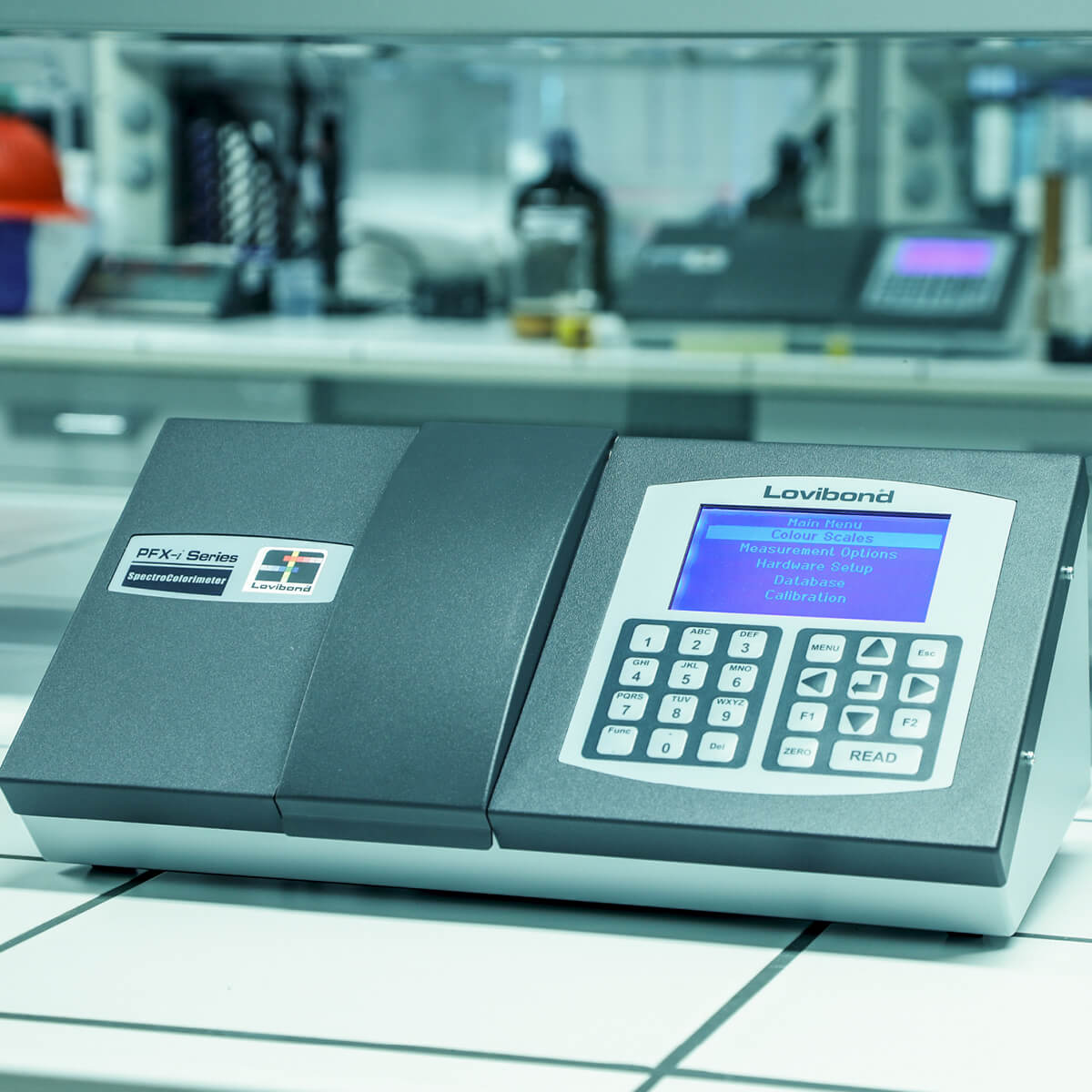 ASTM D1500, D156, D1209, D6045, D5386
PFXi 195/2
Industry Standard Color Measurement for Petroleum Oils.
More Information
ASTM D1500, D156, D6045
PFXi 880/P
The PFXi-880 series ensures high precision results from the 16 filter wavelength technology. With an extended path length capacity of up to 6″ (153 mm) and an optional heater to sustain the temperature of the sample to +10°C above its "cloud point", they meet the demand for consistent and reliable colour data for a wide range of samples.
More Information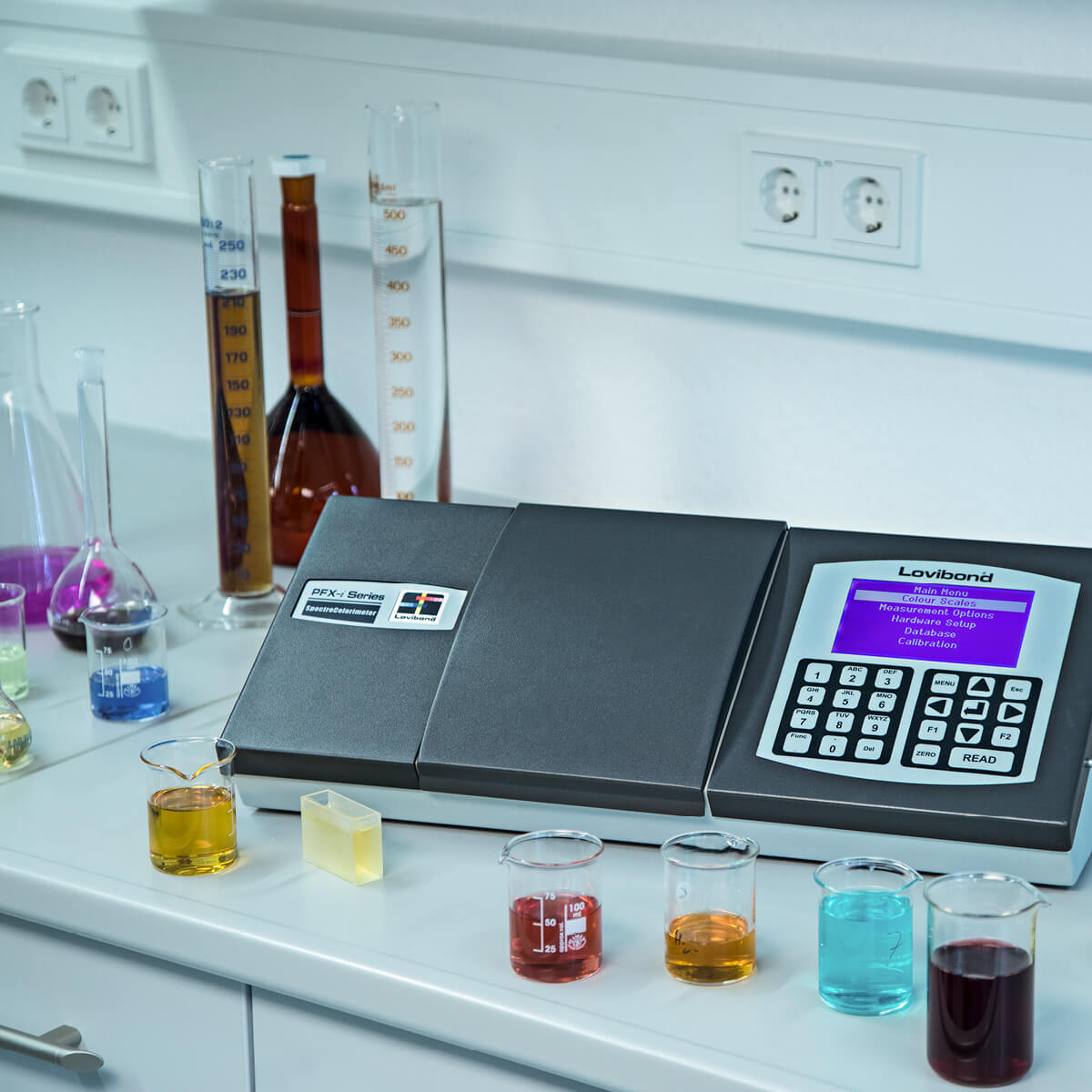 ASTM D1500, D156, D1209, D6045, D5386
PFXi 950/P
Low Level Platinum-Cobalt analysis with single digit repeatability!
More Information
ASTM D1500, D156, D1209, D1544, D6166, D6045, D5386, Lovibond RYBN
PFXi 995/P
The Flagship Lovibond Colorimeter!
More Information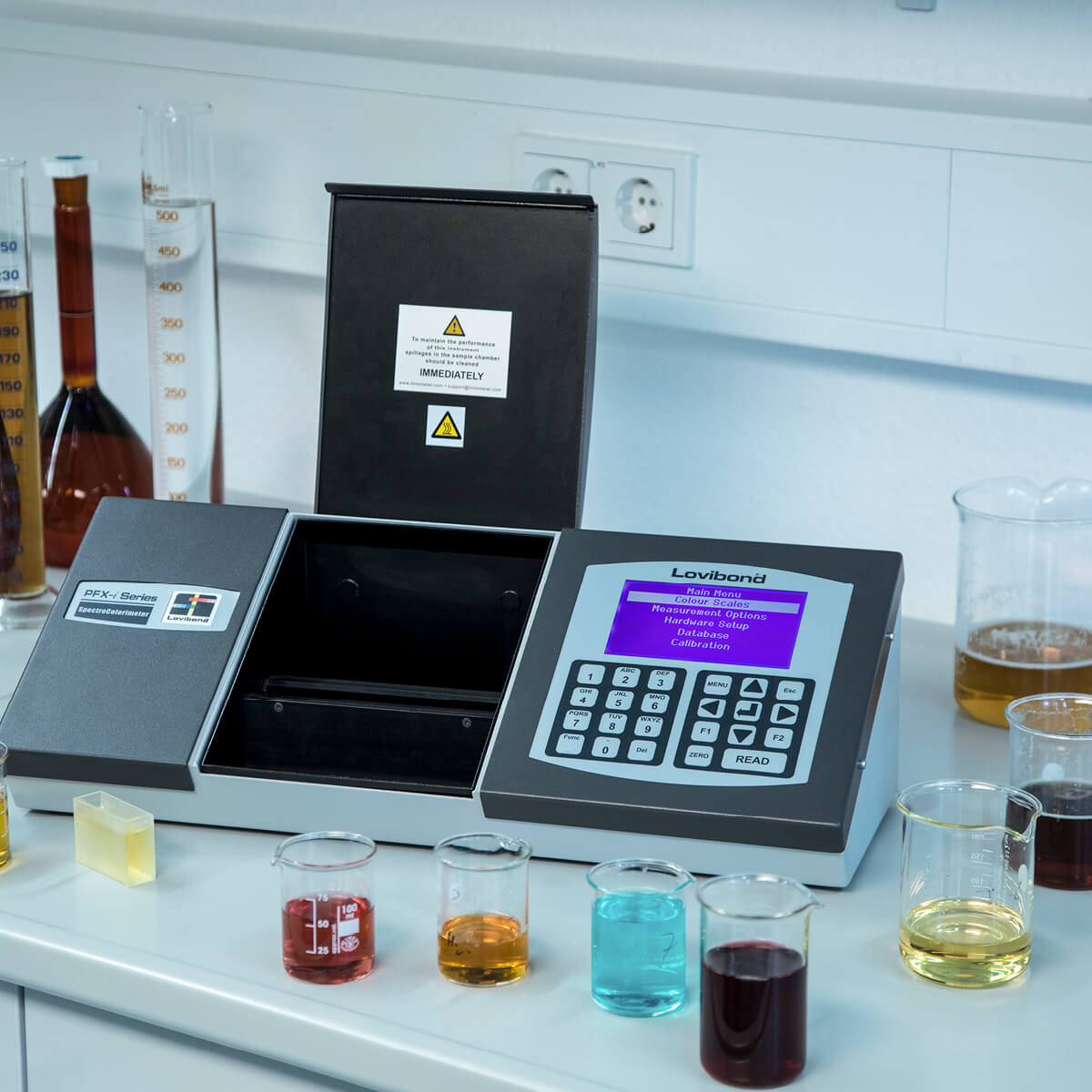 EComparator EC3000/EC2000 - Handheld Color Testing
The EComparator series advances color measurement, enabling you to progress from Visual (subjective) to Electronic (objective) results. With the EComparator series, you can now view the color difference with on-screen colour and on-screen numerical display.