AD Systems specializes in the design, manufacturing, selling and servicing of unique test equipment for the evaluation of physical properties and performances of fuels and lubricants. All of the products offered by AD Systems were developed in response to specific needs within the petroleum industry.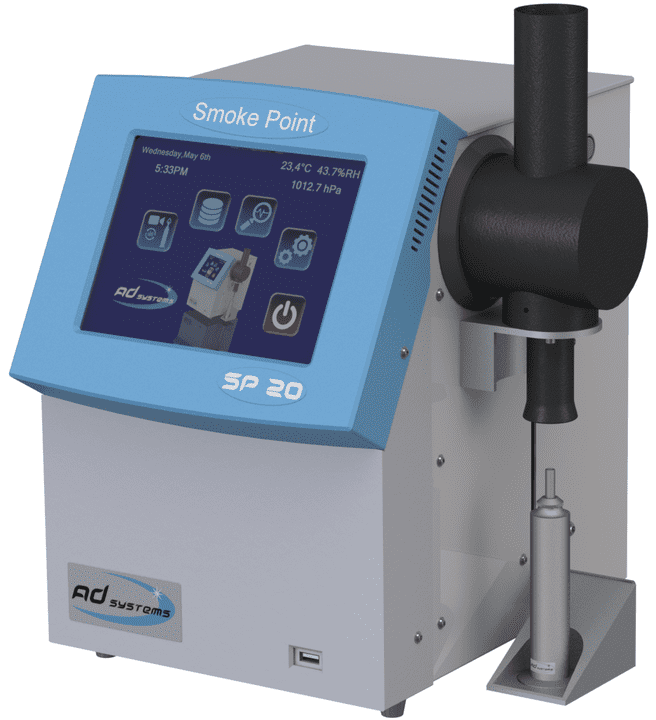 An Evolution in Jet Fuel Analysis
SP20
The SP20 Revolutionizes Smoke Point Testing
NOW WITH ON-BOARD BAROMETRIC PRESSURE DETECTION!  This unique automated instrument uses a patented system (License TOTAL RM) based on a video camera that measures the flame. The flame image is digitized. The dedicated software determines the height of the flame when its shape corresponds to the one described in the test method. This specific flame is the one with the maximum height without smoke generation. The SP20 performs three determinations of the flame heights and reports the average value in strict accordance with the test method. The results are saved in an internal database and can be printed, transferred to a USB memory stick and/or sent to a LIMS. Every test is fully documented and traceable, which is imperative for aviation industry quality procedures.
Fit-for-Purpose D3241 Deposit Rating
DR10
Thermal Oxidation Stability of Aviation Turbine Fuels, ASTM D3241 is universally used by the industry to measure high temperature stability of aviation turbine fuels. The ASTM D3241 is required to be run on every batch of jet fuel produced according to ASTM D1655 or DEF STAN 91-91 specifications. In this test method, the fuel is pumped through heater tube at fixed flow rate and during a specified period of time. The fuel is pass or fail rated according to the amount of deposit formed on the heater tube at a specified temperature. Traditionally, the amount of deposit on the tube is rated visually against a reference color scale. The proper rating requires significant experience and expertise. However, operator capabilities vary, so evaluation of color can be quite subjective.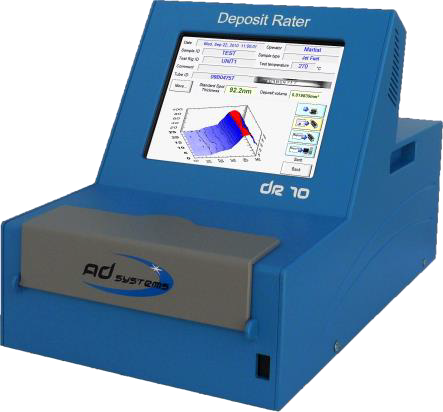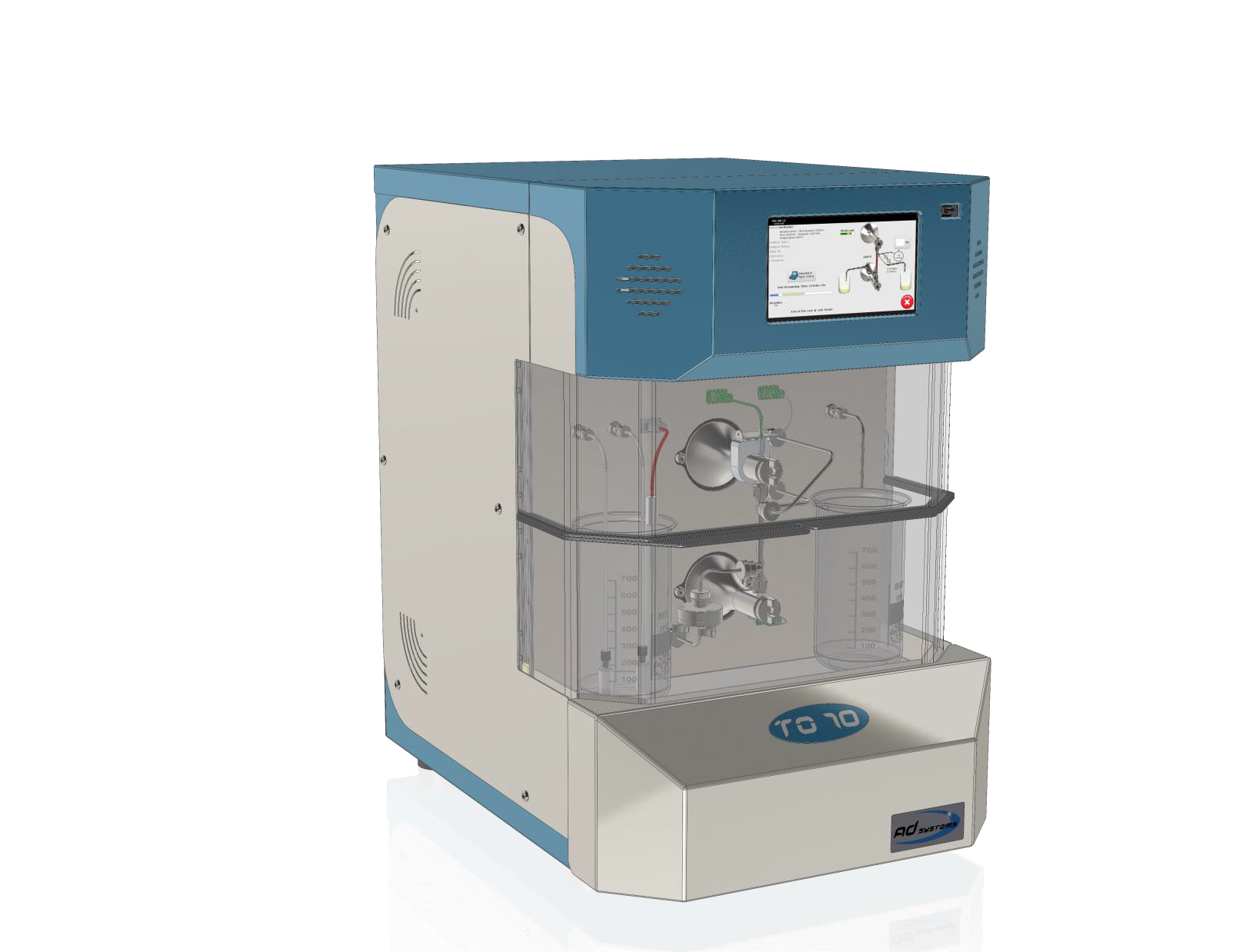 Revolutionary control for ASTM D3241 Oxidation Thermal Stability
TO10
AD Systems developed a new jet fuel thermal oxidation test rig (TO10) that ensures perfect fuel preparation, perfect fuel flow control, a perfect heater tube temperature profile and perfect thermal deposit quantification with the Deposit Rater – DR10.