DC Scientific provides fast, friendly technical services in your lab at your convenience.  Our highly qualified team of technicians are experts in popular applications such as viscosity, vapor pressure, distillation, flash point, x-ray and much more.  Clients count on DC Scientific to calibrate their instruments in order to meet ISO17025 certification requirements.  Our scheduled maintenance programs minimize downtime and optimizes uptime.
DC Scientific calibration certificates provide clients with the highest level of quality and traceability available.
DC Scientific is compliant with most major health & safety organizations like ISNet, DISA, HASC, & TWIC, as well as continuing site specific trainings necessary to assure a safe and effective job is done every time.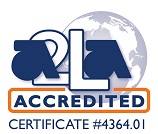 Our service first approach greatly minimizes downtime and optimizes uptime.